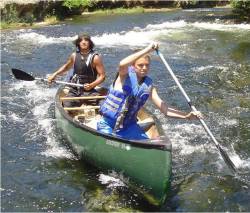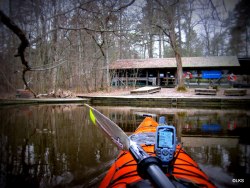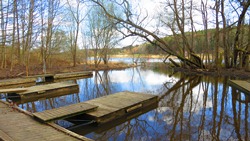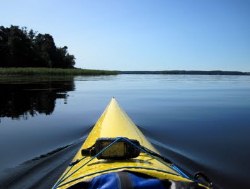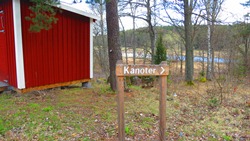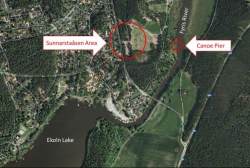 Lake and River Canoeing (level of physical difficulty 4)
3 1/2 Hours 14:00-17:30
Overall Schedule

Maximum number of participants: 30
Local coordinator-1: Andrea Mattera

CSC Coordinator: François Flückiger, Katherine Noble

Location:Canoeing on Fyris River and Ekoln Lake
Description: For discovering lake and river canoeing for an afternoon adventure. Participants will receive initial instructions and safety briefings.
Departure location: Depart from Sunnerstaċsen area, Canoeing Pier
Required skills and health condition
This is open to any participant , male and female, in reasonably good physical condition .

Requires that participants are not afraid of water and of course can swim. Indeed You do need to know how to swim 50m in clothing..

As with any water sports, there is a chance of briefly going underwater. It's nothing to be afraid of, and your head is underwater for usually no more than 3-4 seconds. Partycipants need to be comfortable with this; however if the idea of this is causing some anxiety, just quietly mention it to the instructor before you get on the water.

Additionally, if you suffer from asthma, epilepsy, are diabetic or have any other condition which could cause you difficulties, please let the instructor know. It certainly will not stop you from canoeing, but the instructor just needs to be aware for your own safety.


Participants will receive initial instructions and safety briefings.
Instructions
Dressing: sport shows, soft trouser (short if warm), sport shirt, rain jacket (depending on weather)

Small-size personal items (changing clothes) can be safely stored in the bus (canoes are open with no waterproof containers). TBC

A warm casual change (e.g. pull over) is recommended for use after the canoeing session

Participants are advised to bring a bottle of water.
How it will be organized?
CSC Sports-Day bus first will transport participants to the frisbee place

Participants will leave their clothes and other stuff not needed for canoeing in the bus.

The participants will then start the canoe journey, sailing down the Fyris River then sailing on the Ekoln Lake

Journey will stop at depart location

The bus will collect the participants and drive them back to the Hotel.
What will be provided?
Canoeing instructors/guides, two-seated canoes, pedals and life jackets.

Transportation to and from the activity site